Welcome Brendan Reilly as the new Director of the LDCR!
October 1, 2022 - Brendan received his PhD at Oregon State and comes to us from a Post-Doc
at Scripps (both sister Core Repositories!). He has worked extensively
with sediment cores using paleomagnetics, x-ray fluorescence  and computed
tomography to better understand aspects of Earth's climate history.
Brendan's most recent work spans the globe with ice shelf histories off
NW Greenland and, separately, patterns of environmental changes in
the Southern Ocean. We look forward to working with Brendan and are
excited to start this new chapter for the LDCR!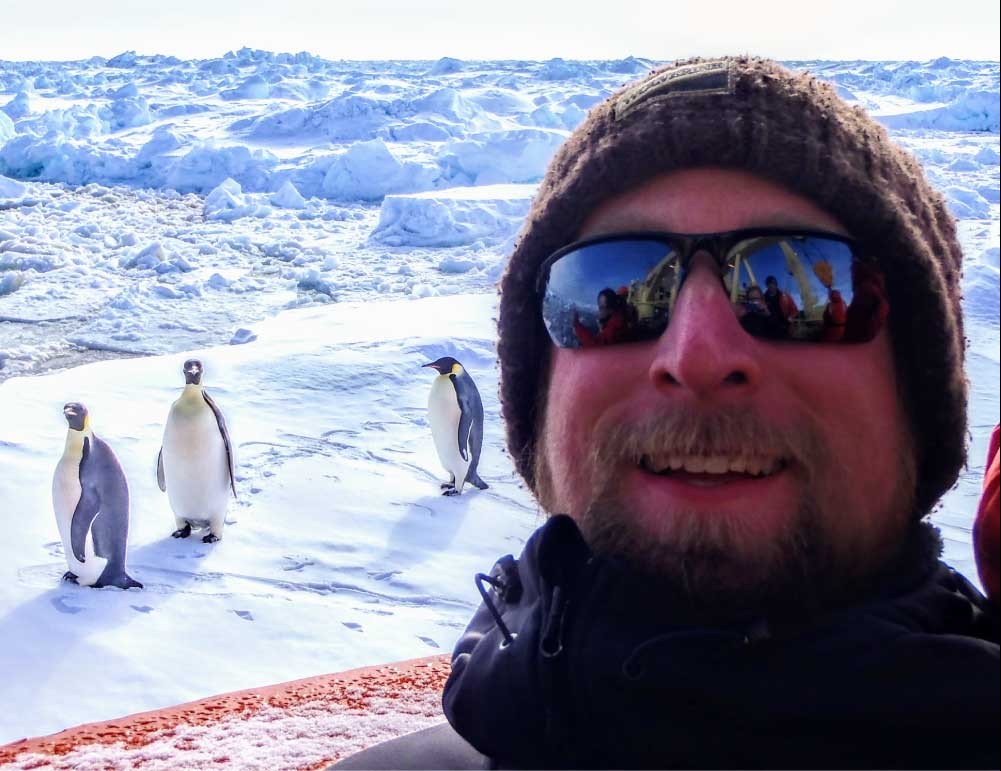 Amino Acid Racemization Interlaboratory Comparison Samples added to the LDCR
R/V Pelican (cruise PE22-17) at the LDCR
Jan. 19, 2022 - A cruise aboard the R/V Pelican, headed by Cecilia McHugh and Leonardo Seeber, will bring new cores to the LDCR in early February. The purpose of the cruise is to, "...evaluate the potential earthquake hazard along the Enriquillo-Plantain Garden fault, located between Haiti and Jamaica."
From Cecilia, "All is well here. We started coring on January 9 and have collected so far 11 jumbo gravity cores and 5 multicores... If all goes well we'll collect another 10." 
Looking forward to some fresh mud!
Feb. 11, 2022 - Splitting of the PE22-17 cores began yesterday with the multicores that were taken on the cruise. The sediment types, calcareous ooze and iron-rich mineral based sediments, are incredibly different depending on where they were taken along the fault!
Mapping Offshore Faults in Kingston Bay
Image Carousel with 4 slides
A carousel is a rotating set of images. Use the previous and next buttons to change the displayed slide
Slide 1: PE22-17-MC01, this core is a calcareous ooze composed mainly of microfossils!

Slide 2: Ready to scan, this multicore has layers from multiple earthquake events.

Slide 3: This multicore is very short due to the large piece of wood debris and sand bed that stopped the barrels from penetrating further.

Slide 4: Small amounts of material from the cores smeared onto slides (smear slides) that will be used to identify what is in all the mud!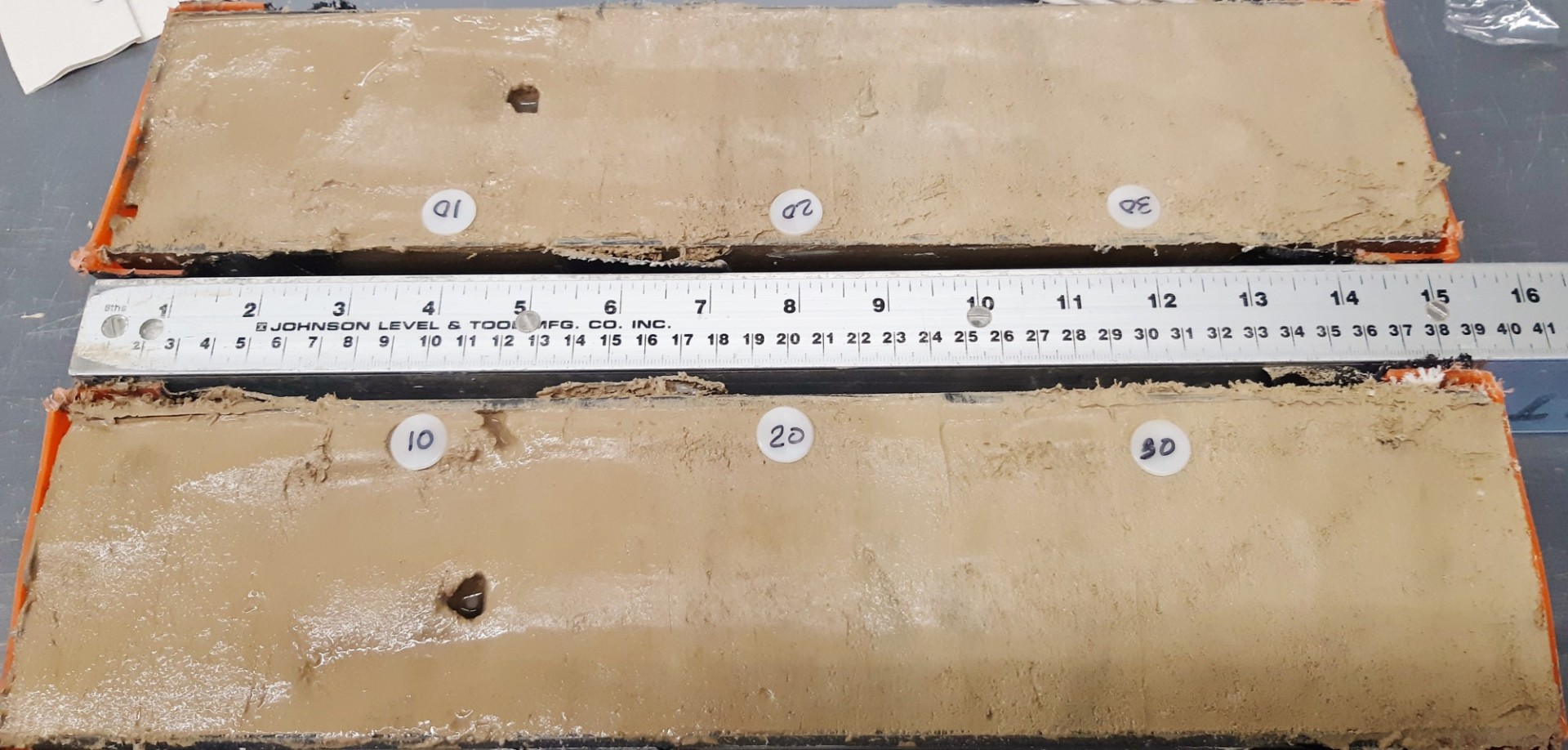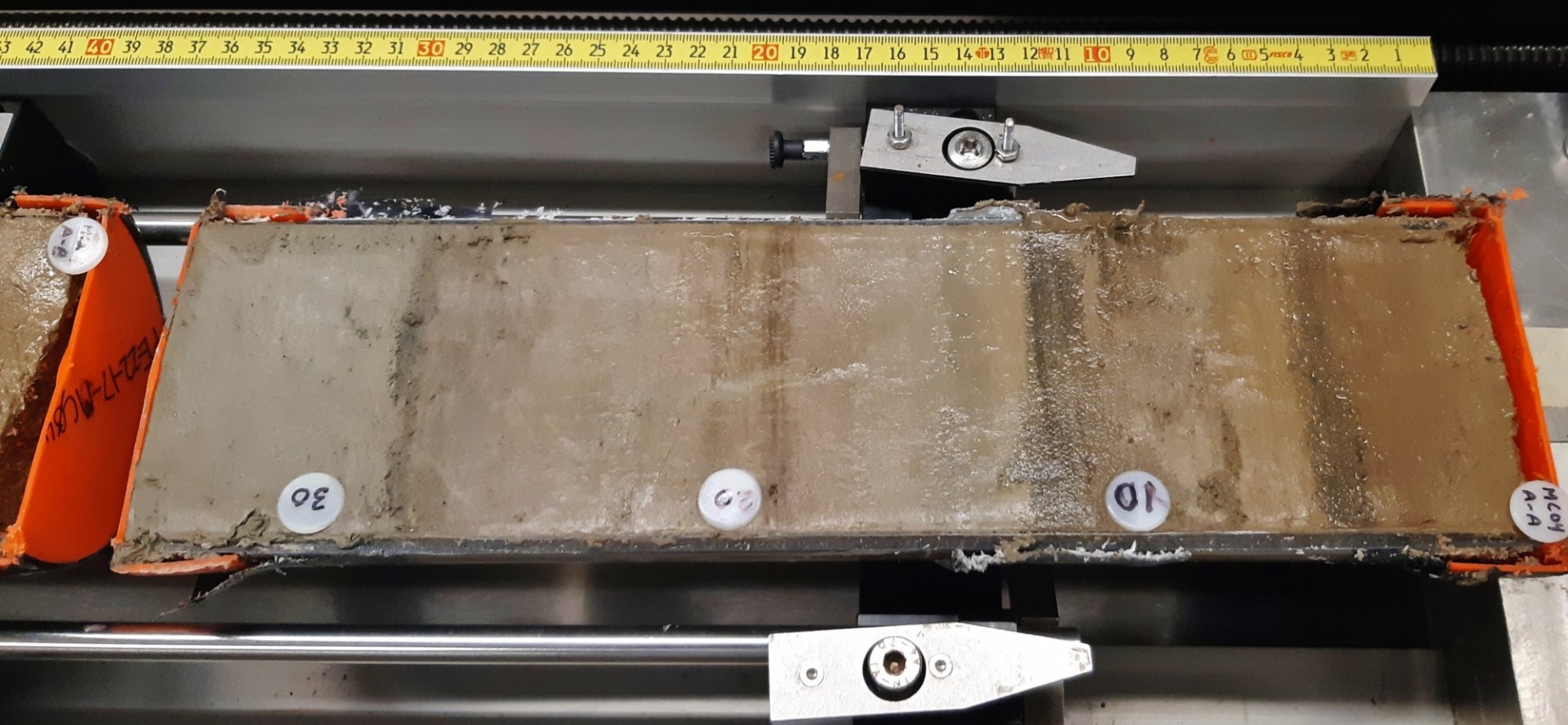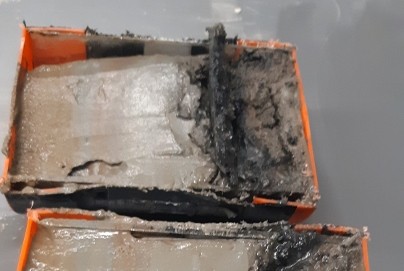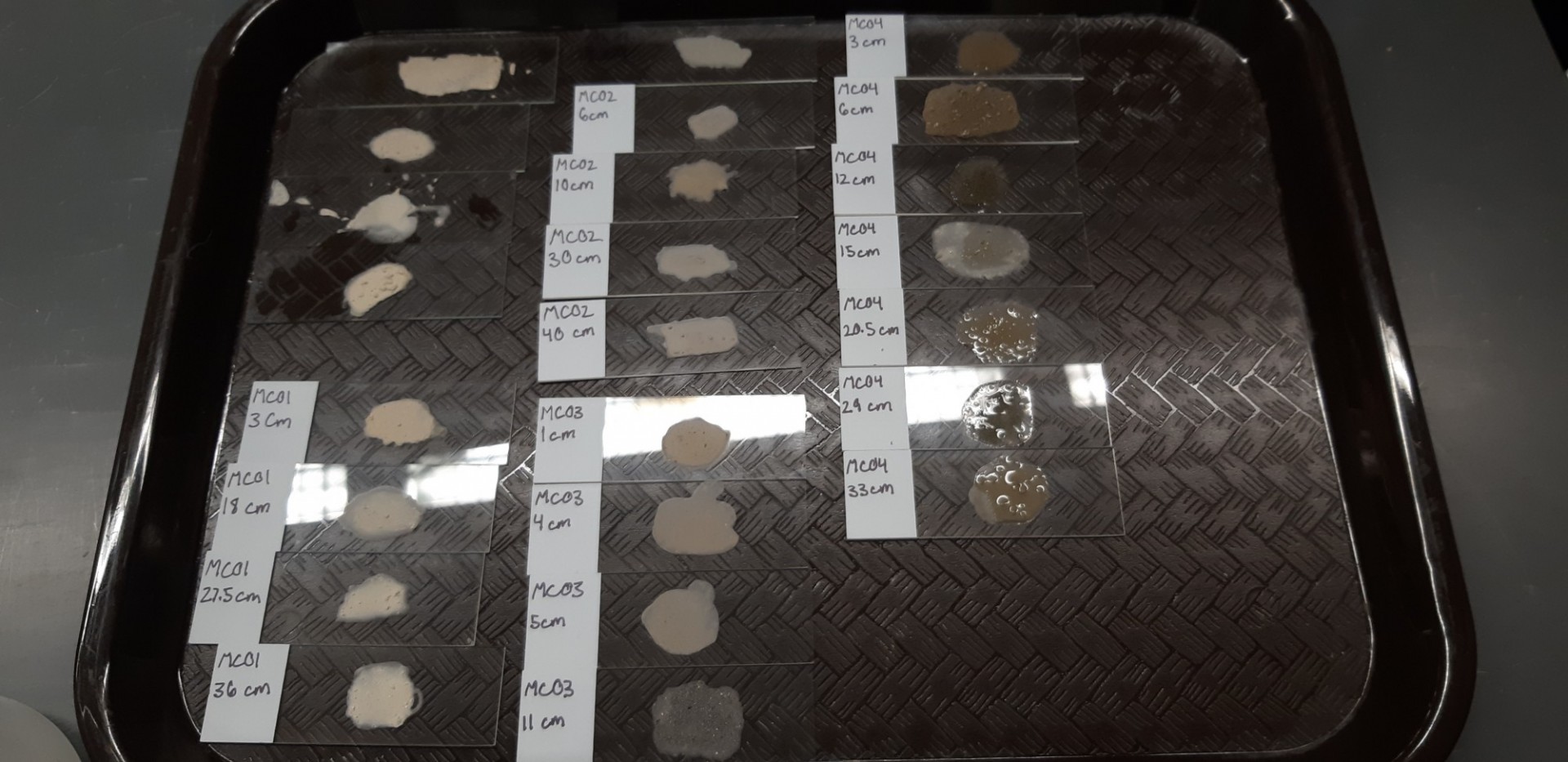 Previous
Next